James R Rodrigue, PhD
Director, FIRST Program
Professor & Vice Chair of Clinical Research, Department of Surgery
Division of Transplantation
Beth Israel Deaconess Medical Center
Professor, Departments of Surgery & Psychiatry
Harvard Medical School

Dr. Rodrigue is Professor and Vice Chair of Clinical Research in the Department of Surgery and a faculty member in the Division of Transplantation at BIDMC. In addition to leading the FIRST Program, he directs the Department of Surgery's Clinical Scholarship Program – a novel clinical research program for 1st year surgical residents. He is also Professor of Surgery and Psychiatry in the Harvard Medical School. He received his PhD in Clinical Psychology at the University of Memphis in 1989 and then served on the faculty at the University of Florida from 1989 to 2005. He joined the Transplant Institute at BIDMC in 2005 and served as its Director of the Center for Transplant Outcomes and Quality Improvement. He has been Principal Investigator or Co-Investigator on over 30 research grants, continues to have an active NIH-funded research program in organ transplantation and donation, and has published over 200 peer-review articles, 4 books, and numerous book chapters. He lectures nationally and internationally on the behavioral health aspects of transplantation, living and deceased donation, and disparities in transplantation and donation, and he has served on various policy and professional organization committees throughout his career. He is currently a standing member of the Behavioral Medicine Interventions and Outcomes (BMIO) NIH study section and a member of the United Network for Organ Sharing Living Donor and Vascularized Composite Allograft committees.

Aaron Fleishman, MPH
Associate Director, FIRST Program
Biostatistician, Division of General Medicine
Aaron received his BA from University of Massachusetts – Boston in Psychology and his Master of Public Health in Biostatistics and Epidemiology at Boston University. He has worked at Beth Israel Deaconess Medical Center since 2011, coordinating Dr. Rodrigue's research program. He has co-authored several peer-reviewed articles on organ transplantation and donation. Additionally, Aaron works per diem in the Division of General Medicine as a biostatistician for Dr. Christina Wee.

Claire Rosenwasser, MS
Clinical Trials Specialist, FIRST Program
Claire Rosenwasser earned a Bachelor's of Arts and a Master's of Science in biochemistry and molecular biology from Clark University in Worcester, Massachusetts. Since completing a Master's thesis in 2014, Claire has worked at Beth Israel Deaconess Medical Center coordinating principal investigated and industry funded clinical research trials in the Transplant Institute and Gastrointestinal Department. Claire is devoted to conducting clinical research in an environmentally conscious way and was a recipient of the Beth Israel Deaconess Medical Center's 2015 "Environmental Champions" award.

Christopher J. Mistretta RN, BSN
Clinical Research Nurse, FIRST Program
Chris earned his Bachelors of Science in Nursing from Salem State University in 2011. Since then, he has worked in numerous clinical settings, including: surgery, acute care, primary care, and research. Chris comes to Beth Israel from The Fenway Institute, Fenway Health's research institution where he worked on HVTN and HPTN HIV Vaccine and HIV Prevention studies for nearly two years. His skill set includes phlebotomy and IV placement. Chris is dedicated to a career in nursing and the medical field, and believes strongly in patient advocacy, evidenced-based care, and improvements in patient outcomes through research. His clinical interests include: HIV/AIDS, Surgery, LGBTQ Health, Sexual Health & Prevention, and Cancer. He is a singer in the Boston Gay Men's Chorus, and enjoys being outdoors and hiking. He is involved with BU's School of Health Sciences through Student Health Ambassadors and recently served as a panelist on one of their Q&A Panels on Sexual Health and Health Disparities in the LGBTQ community.

Catrina Crociani, MPH
Project Manager, Surgical Disease Cluster, FIRST Program
Catrina received her BS from Eastern Illinois University and her Master in Public Health in International Health from Boston University. She has worked at Beth Israel Deaconess Medical Center since 2010 managing clinical research trials in the Division of Urology. She has implemented, managed, and monitored multiple research studies including single institution and multi-center studies with sites across the United States. She is a co-author on several peer-reviewed articles.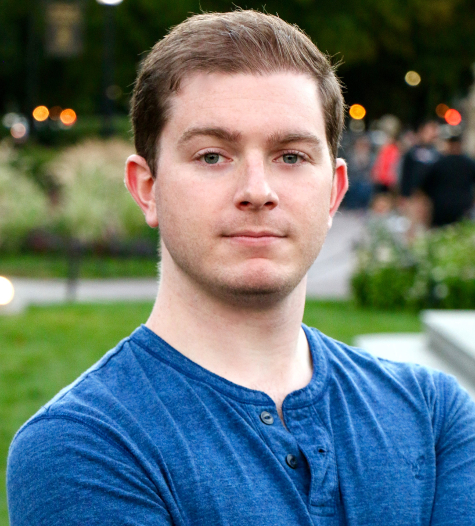 Leo Magrini, BS
Clinical Research Coordinator, FIRST Program
Leo graduated from Boston College in 2013 with a Bachelor's in biology and was working at BWH in their busy Bariatric Surgery program before coming to BIDMC in 2016. He has been committed to a career in medicine from a young age and aspires to attend medical school, but is avidly expanding his experience in clinical research and the healthcare industry in the meantime. He is a voracious reader and enjoys writing science fiction.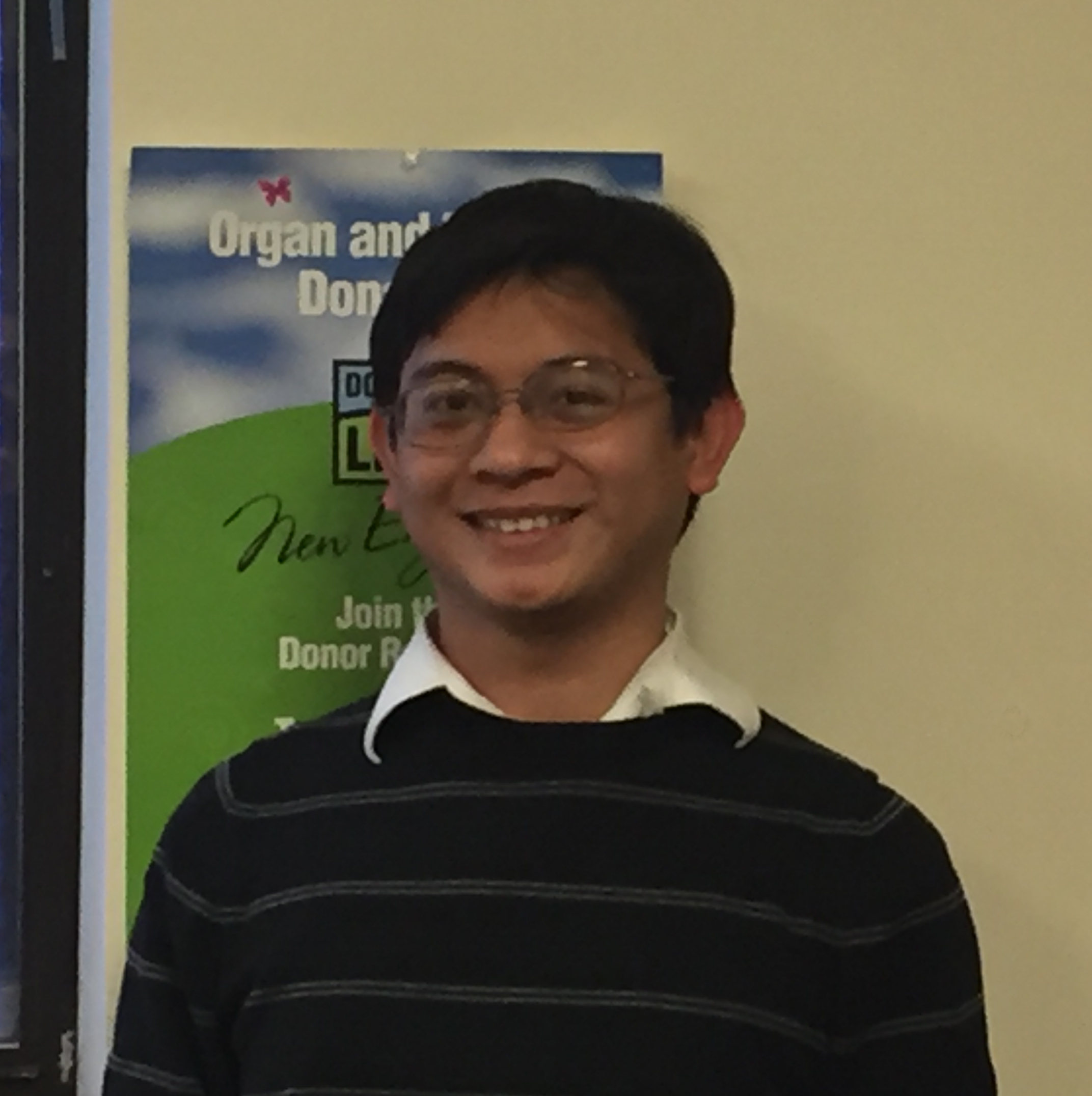 Mario Feranil, BS
Clinical Research Coordinator, FIRST Program
Mario graduated with a Bachelor's degree in Science in Human Physiology at Boston University. Since April of 2016, he has worked as a research assistant of Dr. Rodrigue helping conduct research projects related to reducing disparities in living kidney donation and improving rates of living donation. His research interests lie in the social aspects of medicine and health disparities. He hopes to pursue a career in medicine in the future.

Sarah Hawthorne, BS
Clinical Research Assistant, FIRST Program
Sarah graduated magna cum laude from Millsaps College with a Bachelor of Science degree in Psychology. During her undergraduate career, she discovered her love for research while interning at McLean Hospital. She continued her involvement in research activities in the Genetics and Genomics Division at Boston Children's Hospital, where her primary role in regulatory affairs supported multiple research and clinical initiatives. Coming to BIDMC, she is excited about using her regulatory knowledge to support a multitude of research efforts.

Jessica Shenkel, MA
Clinical Research Assistant, FIRST Program
Jessica graduated from Brandeis University with a joint Master's degree in Sociology and Women's Studies. She graduated from Colby-Sawyer College in 2016 with a Bachelor's degree in Sociology and a minor in Women's Studies. During her time at Brandeis, she studied the Sociology of Reproduction, focusing specifically on research in women's reproductive health. Her Master's thesis looked at female undergraduate students perceptions of emergency contraception. She remains extremely passionate about research and hopes to build upon her clinical research experience here at BIDMC.

Jasmine Austrie, BA
Clinical Research Coordinator, FIRST Program
Jasmine graduated from Bowdoin College in 2017 with a bachelor's degree in Africana Studies and a minor in Biology. Her well rounded academic experience and extracurricular activities prompted her passion for population health and racial disparities in healthcare. At BIDMC she is developing her research skills and learning about different aspects of the medical field. Jasmine intends to pursue a career in which she can research population health further.

Amanda Calvo, BA
Clinical Research Assistant, FIRST Program
Amanda graduated from Colby-Sawyer College in 2018 with a bachelor's degree in Public Health and a minor in Psychology. She has always had a strong passion for medicine and population health. While at BIDMC, she is eager to expand on her clinical research skills and gain experience in various aspects of the medical field. Amanda is committed to attend graduate school with hopes of pursuing a career in medicine.

Sarah Duncan, ALB
Clinical Research Coordinator, FIRST Program
Sarah Duncan completed her Bachelor's in psychology at Harvard Extension School. Sarah is strongly interested in behavioral medicine and addressing disparities in health and healthcare. She plans to attend medical school in the future. She is particularly interested in neurology, immunology, and autoimmunity. Sarah is eager to facilitate clinical research at BIDMC to improve interventions, methodologies, and practices in patient care.