Overview
The EXPLORE (Experiential Learning Opportunity in Research) Program aims to pair medical students with a committed faculty mentor for an experiential learning process that teaches applied research methods in a problem-based approach. It is founded on the principle that research methods are most effectively learned through an applied, experiential learning process. The program is designed to help facilitate this process and provide infrastructural resources including core research support and opportunities for didactics for the student.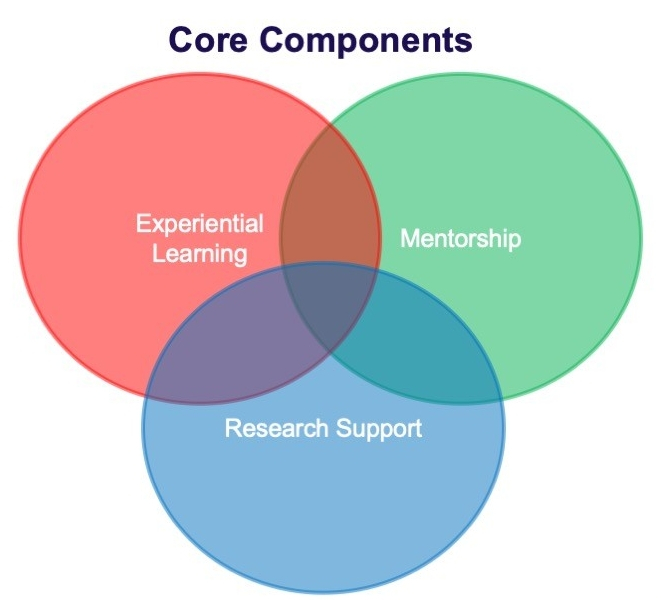 Core Components
1. Experiential learning: self-directed, problem-based learning of research methods
2. Mentorship: guidance from an experienced faculty member committed to education
3. Research Support: core research support to facilitate the research process, including regulatory approval and statistical support
Program Structure and Learning Objectives
The EXPLORE program is designed to provide experiential learning of research methods through a problem-based approach. Faculty mentors will provide each student with potential projects. Once a project has been selected, the student and mentor will develop a research plan, including key milestones timeline to ensure successful completion of the project. Students will be guided by the faculty mentor through each stage of the research methods process. Each project will culminate in a manuscript ± submission to an academic conference.
Core learning objectives during the program include the following:
Hypothesis generation
Study design
Formulating a statistical analysis plan (and learning about statistical methods)
Interpreting results
Drafting a manuscript
Submitting/revising a manuscript
Additional Programmatic Elements
Additional programmatic elements have been developed to support core learning objectives and ensure high-quality mentorship:
Didactics: students will have access to formal didactics, individualized for each student
Oversight: Program oversight will ensure that projects are progressing according to the proposed timeline and help address any barriers that may be encountered
Assessing educational objectives: formal assessment of student comfort with research methods before and after completion of the program
Evaluation: Each student will complete an evaluation of both the program and the mentor at completion
Contact
If you are interested in participating in the program or if you would like to obtain more information, please contact Boris Gershman, MD (EXPLORE Program Director).