The Clinical Scholarship Program (CSP) pairs all first-year categorical general surgery residents with a faculty research mentor who guides the resident throughout the year as they acquire the skills to develop and implement a clinical research project. Residents are given one month of protected time during their first year in which to complete their project. The objectives of the CSP are to: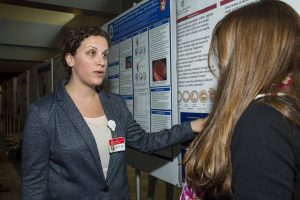 Provide residents with a robust foundation for scholarship early in their training
Offer residents targeted mentorship in a research topic area of interest
Enhance opportunities for residents to compete successfully for research fellowships and research funding
By providing this experience early in the training program, our goal is to facilitate residents' interests in scholarship, research, and an academic career. Core learning objectives during the CSP experience include:
Understand the importance of scholarly activity
Increase knowledge of the basic elements of study design and clinical research methodology
Become familiar with institutional and national clinical databases
Learn how to apply basic statistical methods to analyze research data
Increase awareness of the ethical issues surrounding the conduct of clinical research
Better understand the requirements for the protection of human research participants
Learn the IRB application process and submission requirement
Disseminate research findings to the broader scientific community
The CSP is guided by a set of expectations for residents participating in the program. The CSP Director (Jim Rodrigue, PhD) and Residency Director (Tara Kent, MD) continuously monitor progress and problem-solve any barriers encountered by residents. Residents are expected to: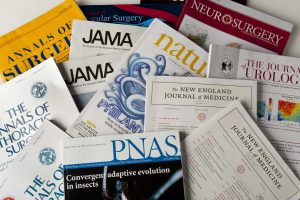 Meet with their faculty research mentor at least once per month
Attend the bi-weekly FIRST Seminars whenever possible
Present the final research project summary/results during a FIRST Seminar
Prepare and submit an abstract to the HMS Surgery Research Day
Prepare and submit an abstract to a regional and/or national meeting
Write and submit for publication a manuscript summarizing their completed project
Additionally, each spring we select three residents to present their project to the entire Department at Surgery Grand Rounds.
To learn more about the CSP Program, please refer to this peer-reviewed manuscript: Patel MS, Tomich D, Kent TS, Chaikof EL, Rodrigue JR. A program for promoting clinical scholarship in general surgery. J Surg Educ. 2018; 75:854-60.